We dispatch RICKSHAW with a driver for special occasions
With Kurumaya you can request specific destination (Tokyo and anywhere in Japan) for special occasions, like private limousine.  For example, you can enjoy a nostalgic journey to a memory-filled area on your anniversary. All staffs at Kurumaya work as both rickshaw drivers and craftsmen, so that the rickshaws can be assembled and disassembled anywhere.  Please feel free to contact us by clicking INQUIRE button below for Inquiry. We also provide Sightseeing Tour by Rickshaw. Please visit the page if you are interested.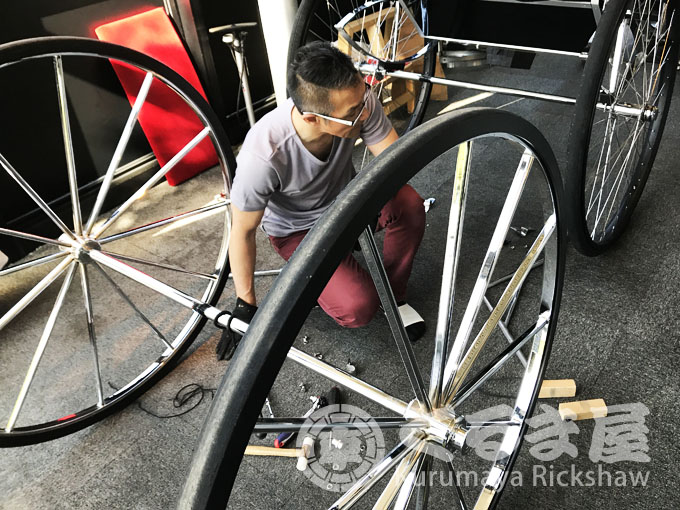 Disassemble the rickshaw to transport it to wherever you request.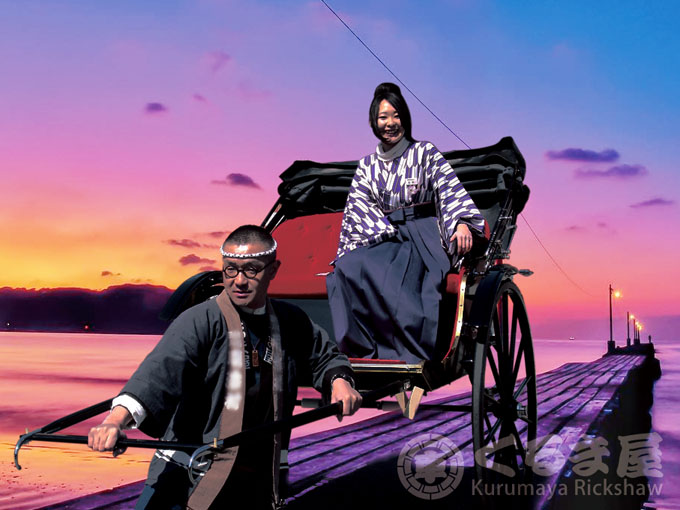 With a rickshaw, you can take photogenic and instagrammable pictures.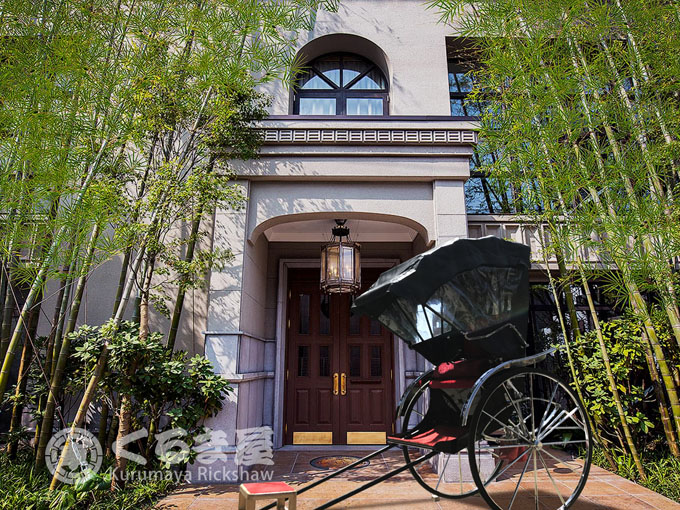 Enjoy Taisho-Retro mood in front of Classia Omotesando.
At a wedding ceremony at Tomioka Hachimangu Shrine.